As expansion and diversification of investments became the superior strategy, Riyad Capital offers you a convenient and easy way to diversify your investments in GCC markets via the electronic channels and through an experienced team of brokers who are there to match your investment needs.
Access to the most important GCC markets

Diversify investments by expanding the scope of your transactions to include global markets

Take advantage of a variety of trading opportunities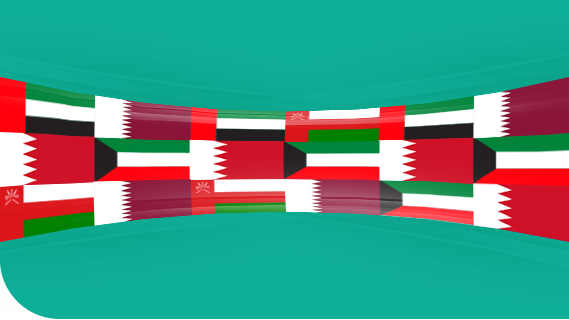 Riyad Capital provides world-class services for stocks trading in the GCC markets, which include Dubai Financial Market, Abu Dhabi Securities Exchange,Kuwait Stock Exchange, Bahrain Bourse and Muscat Securities Market via the electronic channels or through professional traders with extensive experience.
Our traders are fully ready to provide you with information about different markets and the latest updates of researches and recommendations from the largest specialized research institutions which can help you in making your investment decision.
Now you can diversify your investments with ease and take advantage of our inherent experience in international markets.
Execute orders quickly and efficiently

Specialized staff to respond to your inquiries

Relevant information to the market

Direct trading through our Online platform or by contacting our GCC Trading Unit

Efficient services that match your investments needs
A valid investment account, an international stock portfolio and a brokerage services agreement are valid with Riyad Capital, or visit one of the Riyad capital centers and fill out the forms to open an investment account, an international stock portfolio and a brokerage services agreement.
To open your account for GCC trading services, you can use the same credentials used in Riyad Bank Online in the login page for Riyad Capital Online to start the investment account online opening, or kindly visit one of our Investment Centers after printing the below documents and fill the needed information then sign it after that:
Alternatively you can call us directly on 8001244411 or visit us at one of our Investment Centers; please see our list of locations.